biomass gas to burn boiler and use steam turbine to output power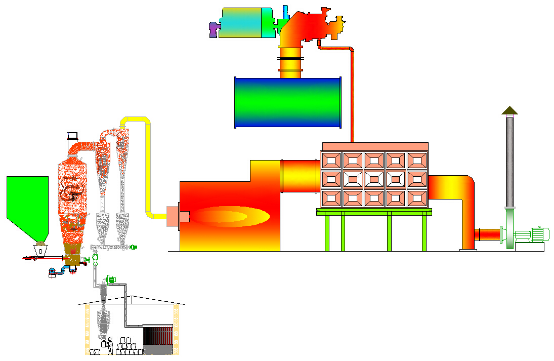 Biomass Fluidizedbed gasifcaition recombustion system to work with steam turbine
Biomass updraft fixedbed gasifcaition recombustion system to work with steam turbine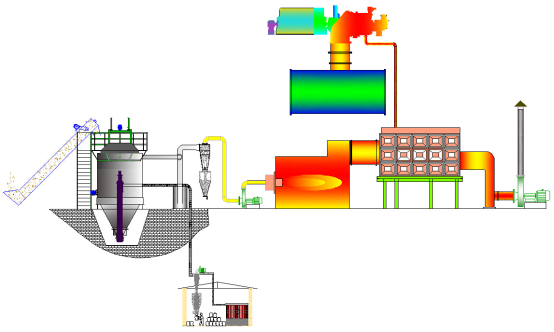 Biomass downdraft fixedbed gasifcaition recombustion system to work with steam turbine
1.Biomass
Saw dust, bamboo dust , straw, rice husk ,wood chips, bamboo chips ,fruit shell etc.
2.Products
A.steam/hot water
B.Wood charcoal ,straw charcoal, rice husk cahrcoal, fruit shell charcoal.
3.Technical Features
A. Enlarge the utilization range of biomass, the humidity can be 25%
B. the syngas from gasifier with high temperature is directly sent to boiler to produce steam or hot water,the tar in syngas in form of gas is sent to be burnt in boiler .there is no tar pollution
C. The technical process enhance the runnnig stability of the system. Annually running time ≥7500h
D. In winter ,steam trubine run with coarse vacuum,the ciruculation cooling water is around 60℃,which can be used to supply heat.
E. Single unit can be 3MW, 6MWM12MW.