The Science China Web interviewed and reported Mr.Shoujun Zhang,the chairman of Hefei Debo Bioenergy Science&Technology Co.,Ltd
For the blue sky,clean water and earth.
—Shoujun Zhang,the leader of biomas high valued gasification industry,and the chairman of Hefei Debo Bioenergy Science&Technology Co.,Ltd.
Biography: Shoujun Zhang, born in 1972, male, Han nationality, from Jinzhai, Anhui Province, senior engineer, member of Anhui Province Civil construction. He is currently the chairman of Hefei Debo Bioenergy Science&Technology Co., Ltd., the chairman of Anhui DeboEcological Environment Treatment Co., Ltd., and the director of Guodian Changyuan Hubei Biomass Gasification Technology Co., Ltd. As the first inventor, he has been granted more than 100 national patents, taking the lead in proposing "high value utilization technology of biomass gasification" and "integrated utilization technology of biomass industry and agriculture energy", and deriving a number of original technologies such as biomass gasification polygeneration, biomass gasification coupled with coal-fired unit power generation and double fluidized bed natural gas / hydrogen / fuel cell power generation. Presided over and participated in a number of national and provincial scientific research projects, edited and participated in the preparation of a number of industry standards.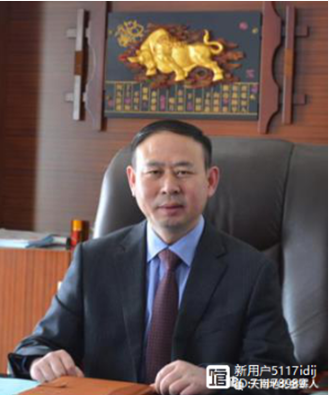 "It's not impossible that firewood is more expensive than coal!" "Burning agriculture and forestry residues is burning money!" "The small straw and big industry has a broad prospect!"

When you first listen to these opinions, do you have a feeling of "crazy people talking about dreams"? But in Anhui Hefei Debo Bioenergy Science& Technology Co., Ltd., the fact in front of you makes you have to believe that the agricultural and forestry wastes scattered all over the mountains are really "treasures".
Shoujun Zhang , chairman of Hefei Debo Bioenergy Science& Technology Co., Ltd., is a senior engineer from Jinzhai, Anhui Province, the old revolutionary base of Dabie Mountains. Taking science and technology to protect nature as his own responsibility, he has worked hard in the field of high value biomass gasification for ten years. Taking biomass gasification coupling, biomass gasification polygeneration, biomass gasification hydrogen production / synthetic natural gas / fuel cell power generation as breakthrough points, he has developed "high value utilization technology of biomass gasification" and "integrated utilization technology of biomass industry and agriculture energy" at the international leading level He has more than 100 national invention patents, successfully constructed and operated nearly 100 domestic and international projects, created an environmental protection, high value and sustainable operation mode, and won the first prize of Jiangsu Science and technology award, the first prize of Liangxi forestry science and technology award, the Hefei Science and technology progress award, the Jingmen science and Technology Invention Award, the first prize of Huadian Group Science and Technology Progress Award and the second prize of Guodian group science and technology progress award, Presided over and participated in a number of national and provincial scientific research projects, edited and participated in the preparation of a number of industry standards, realized the three wings of social benefits, environmental benefits and economic benefits, and made its own contribution to create a blue sky, clear water and pure land for the benefit of future generations.
Looking for these shining footprints, let's approach Shoujun Zhang and enter his inner world of exploring the comprehensive utilization of biomass.
Cold thinking under the upsurge of "rapid development"
Biomass energy, an old and young renewable energy, has always played an important role in the history of human development. These idioms and stories show the importance of bioenergy to our ancestors. But after entering the industrial age, with the development of coal, oil and other mineral energy, the utilization of biomass energy is gradually declining.
As the tide rises and falls, the development of history is always spiraling up and going forward in waves, so is the development of all kinds of energy. At the end of last century, with the aggravation of global greenhouse gas effect, renewable energy such as biomass, solar energy, wind power and water energy, which can achieve zero carbon dioxide emission, alleviate or even eliminate the greenhouse effect, has been paid more and more attention. A variety of renewable energy utilization technologies have achieved rapid development, and the renewable energy industry has grown rapidly.
As the most important part of renewable energy, biomass energy is also favored by scientists and industry. As biomass has always been accompanied by farmers and agriculture, the initial development of bioenergy in China is also to solve the rural clean energy supply as a breakthrough, biomass gasification centralized gas supply technology came into being. When the gas produced by biomass gasification emits a blue and transparent flame on Farmers' stoves, it not only subverts the tradition of burning firewood for cooking, but also ignites everyone's passion for biomass energy. From the national leadership to the villagers, the technology has been approved in a short time. With a large amount of financial subsidies, biomass gasification centralized gas supply technology in rural areas of China has "made rapid progress". For a time, all kinds of biomass gasification enterprises have sprung up in China.

Biomass gasification residential centralized gas supply project in rural China
Shoujun Zhang also entered the field of biomass gasification at this time. He organized the engineering team to build a biomass centralized gas supply project, and personally studied the operation, equipment maintenance and financial status of the whole gasification system. After about a year of practical testing, financial balance calculation and in-depth thinking, he gradually found out the problems existing in the biomass gasification centralized gas supply project.
From a technical point of view, the centralized gas supply technology mainly solves the problem of farmers' energy consumption for three meals a day, which leads to the small scale of gasification equipment and the inability to achieve long-term continuous and stable operation; due to frequent start-up and shutdown, the tar treatment equipment is imperfect, and the tar gradually condenses in the gas supply pipeline over a long period of time, resulting in pipeline blockage and equipment shutdown; from a commercial point of view, the government's financial funds can not provide In spite of all the construction costs, the enthusiasm of the projects launched in various places is high, but after the operation of the project, it is difficult to get the gas costs from the farmers, and the project will be reduced to a face project in a short time, and even the "performance" operation will only be carried out when the leaders come.
At this time, there are two ways in front of Shoujun Zhang: one is to continue to make fast money through the upsurge of biomass centralized gas supply, and change to another field after the withdrawal of financial subsidies; the other is to carry out continuous research and development, solve various technical problems of biomass gasification, expand biomass gasification to industrial use, and realize the benign cycle development of biomass project itself.
The choice is painful and even more difficult. As a child born in Jinzhai, Jiangjun County, Shoujun Zhang resolutely chose biomass gasification as his lifelong career because of his natural closeness to the land and forests. He wanted to use Dabie Mountains to endow his character with tenacity and bravery and blaze a different road.
A new way to start a new situation in a difficult choice
It is the so-called situation that makes heroes.
After careful investigation, Shoujun Zhang found that the rice processing industry can provide sufficient rice husk raw materials, and often faces the shortage of electricity. Using rice husk gasification for power generation in rice processing plants is the first door to biomass gasification industrialization.
This discovery, let the confused Shoujun Zhang find the direction. With excitement and hope, he registered and established Debo energy company, and began to organize forces to tackle key technical problems. Through efficient purification equipment, the problem of tar removal in gas has been solved. Matching with the internal combustion generator set adapted to the characteristics of bio gas, the continuous and stable operation of gasification equipment has been realized. After several years of development, they have successively developed a 50KW ~ 3MW rice husk gasification power generation system, and Debo energy has gradually gained a firm foothold, becoming a little famous in the gasification power generation industry.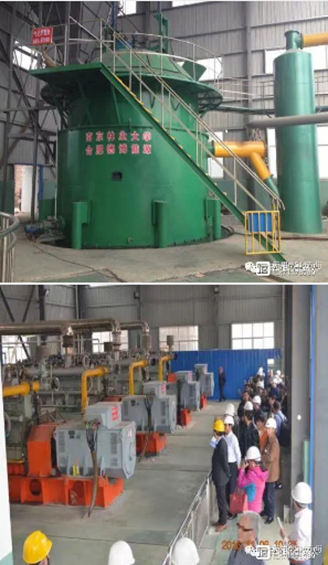 2MW Biomass gasification for power generation combined charcoal
Production project in Shanggao,Jiangxi.
2.5MW Rice husk gasification for multi-combined production
Project in Ningxiang,Hunan.
However, the arrival of the new millennium has not brought good luck to the biomass gasification industry. Due to the massive construction of centralized gas supply in rural areas in the early stage and the continuous shutdown of production, a lot of financial funds have been wasted. Many competent departments have begun to talk about "gasification". The state, provinces and cities have stopped a large number of construction projects and withdrawn from financial subsidies. With the construction of a large number of national power projects, the power shortage of rice plants has been basically alleviated, and the price of rice husk, as a raw material for gasification and power generation, has been rising with the increasing use.
Gasification centralized gas supply and gasification power generation are getting narrower and narrower. The biomass direct combustion power generation technology, which was developed in 2007, has gradually become the mainstream of biomass utilization industry, and gasification technology is gradually marginalized.
Under the industry dilemma, many gasification enterprises have gradually disappeared or started to change their industries. Debo energy is also facing another difficult choice of sticking to gasification or withdrawing from the industry.
Advance or retreat? Shoujun Zhang led the company's personnel to carefully analyze the situation and difficulties of the gasification industry, and unanimously felt that the fluctuation of the gasification industry was inevitable for the development of the industry. The main reason was that the gasification technology itself was not perfect and the scope of gasification application was small, resulting in excessive dependence on state subsidies and rice processing industry. To this end, they decided to walk on two legs. On the one hand, they increased the research and development of gasification technology to explore the application and field of biomass gasification products; on the other hand, they borrowed foreign markets to launch small gasification power generation equipment specially used in independent power grid for Southeast Asia, Africa and Europe.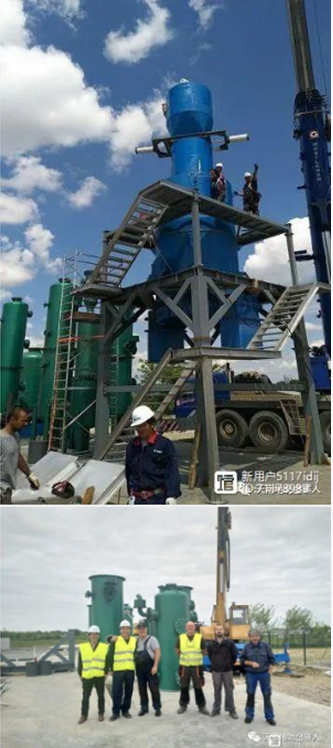 400kw biomass gasification for power generation project in Slovenia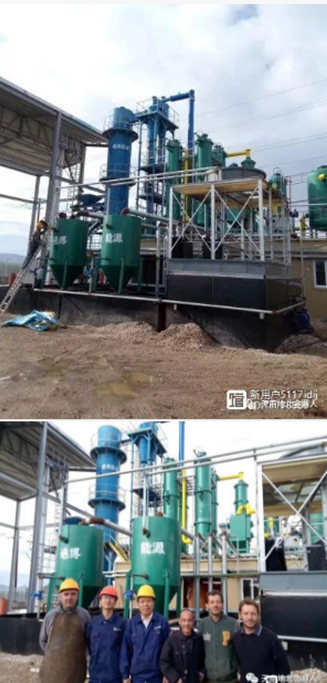 400kw Olive residue gasification for power generation project in Greece.
"As long as the direction is right, we are not afraid of a long way to go." Looking back on that journey, Zhang Shoujun was filled with emotion. In order to develop the gasification industry, Debo energy began to cooperate with relevant scientific research institutions, and invested a lot of money in technology research and development. Starting from the characteristics of biomass raw materials, they have established the physical and chemical characteristics Library of more than 100 kinds of biomass, including straw, rice husk, corncob, wood block and bamboo chip, such as bulk density, fluidity, element analysis, ash composition, etc.; developed fixed bed and fluidized bed gasification devices suitable for different raw materials, realized the intelligent control of gas, biochar and other products; and developed multi working conditions The technology of efficient and clean combustion and utilization of bio gas has realized the full coverage of bio gas in power supply, thermal energy production, chemical industry, metal smelting and other fields.
In biochar materials, Zhang Shoujun spent more effort, detailed analysis of the characteristics of different biochar. Straw charcoal has a certain amount of combustion heat, rich in N, P, K, CA, Mg and other nutrients necessary for plant growth, and has a strong adsorption pore structure with pH value of 8 ~ 10. When it is used in agricultural production, it can improve acid soil, enhance soil aeration and water holding capacity, absorb toxic substances, and promote low-carbon, circular and sustainable development of agriculture. Charcoal from sawdust and fruit shell gasification has higher fixed carbon and lower ash content, which is very suitable for making activated carbon products to improve the added value of biochar, and can be used for gas purification and water treatment. Although the ash content of rice husk carbon and rice straw carbon is high, the silicon content is also very high. It can be used to extract silicon dioxide simultaneously with activated carbon. Rice husk carbon can also be used as thermal insulation material in metallurgical industry. Covering it on molten steel and molten iron for thermal insulation can greatly improve the yield. In terms of high-performance carbon materials, Zhang Shoujun and his partners have made in-depth research and development to turn biochar into electrode materials with high value, realizing the transformation of biomass into high-end carbon materials.
A good move makes the whole game live.
After years of persistence and research, Shoujun Zhang led Debo energy to blaze a new way for biomass utilization. Based on the distribution characteristics of volatile matter, moisture, fixed carbon and ash in biomass, by adjusting the oxidation degree of fixed carbon in the gasification process, high-efficiency gasification or simultaneous output of high-quality biochar and gas can be realized, so as to enhance the value of biomass, and a number of original technologies such as polygeneration, coupled power generation, hydrogen / natural gas / fuel cell power generation based on biomass gasification have been developed Technology.
Biomass gasification for multi-combined production process flow chart diagram

Biomass gasification for coupled power generation process flow chart diagram
Process flow chart of hydrogen / natural gas / fuel cell power generation from biomass gasification
Taking Hubei Biomass Gasification Technology Co., Ltd., a subsidiary of Guodian Changyuan, as a symbol, Zhang Shoujun led Debo company into biomass energy project operation. Through the introduction of three academician teams, holding Anhui Debo ecological environment treatment Co., Ltd., investing and operating Anhui Debo Yongfeng new energy Co., Ltd., Anhui Hongyuan biomass Co., Ltd., Jiangsu Debo Rongbao Electric Power Co., Ltd., Anqing Zhongji Energy Co., Ltd., and Anguo Debo New Energy Technology Co., Ltd. and other biomass energy operation companies, to achieve the goal of technology research and development The business model of biomass utilization, which is based on engineering construction as a breakthrough and led by investment and operation, has realized the three wings of social benefits, environmental benefits and economic benefits.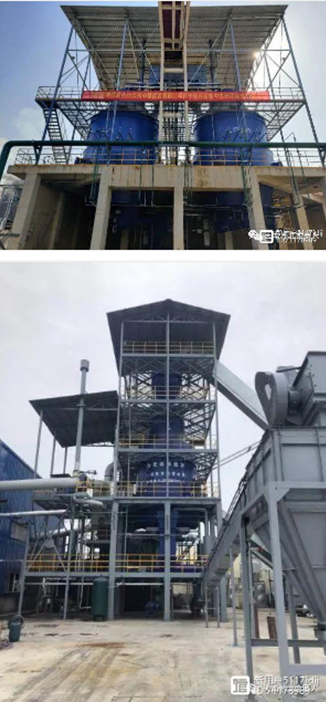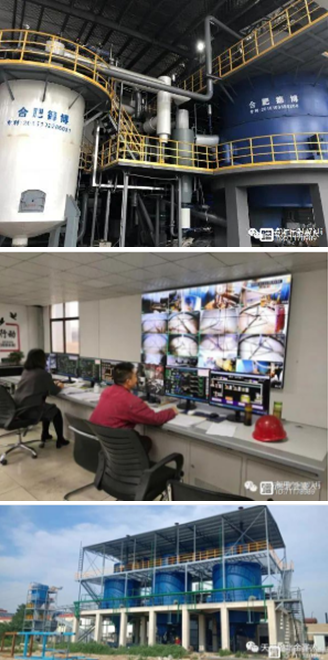 Due to the characteristics of low construction cost, high conversion efficiency, diversified products and high operation flexibility, biomass gasification polygeneration, coal-fired biomass gasification coupled power generation and natural gas preparation provide new ideas for China's agricultural and forestry waste treatment. As soon as these technologies come out, they attract more attention from the government and the industry. Now, in the field of biomass gasification, Debo energy has built nearly 100 sets of successful cases at home and abroad, and its products are exported to Southeast Asia, Europe and the United States. Its customers include large grain leading enterprises such as Jiangxi Shengniu, Hunan Guli and Anhui Haiquan, active carbon leading enterprises such as Jiangxi Longjing, listed companies such as China water industry and large state-owned groups such as Shanghai Electric "In the field of coupled gasification power generation, the 10.8mw biomass gasification coupled power generation project supported by Debo energy technology has been in stable continuous operation for more than six years. The 15MW coupled power generation project of Huadian Xiangyang has been put into operation, and more large power groups have joined hands with Debo energy to promote coupled gasification power generation In the field of preparing natural gas, hydrogen and other chemicals, with the technical support of Debo energy gasification pilot project, domestic customers have completed the construction design of the project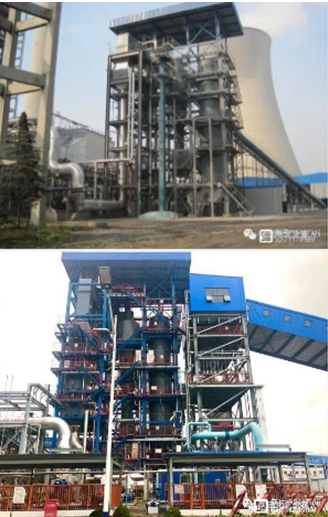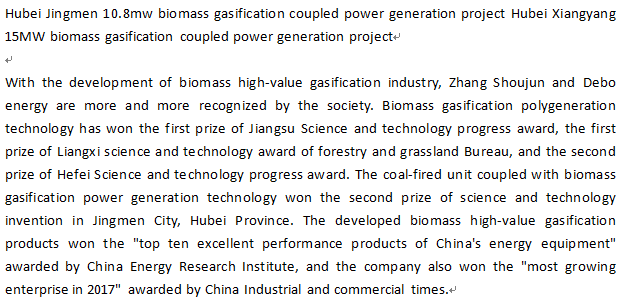 The 19th National Congress of the Communist Party of China and the 14th five year plan of the CPC Central Committee put forward clear tasks and new and higher requirements for promoting green development and focusing on solving prominent environmental problems, and also brought spring and new opportunities for the great development of biomass gasification industry.
Statistics from China Agricultural University show that the annual output of straw in the world is more than 2.9 billion tons, and China can produce more than 700 million tons of straw every year. How to deal with a large amount of straw is a consideration of people's wisdom. Once upon a time, the word "burn" brought the world back to the beginning of chaos. However, in Zhang Shoujun and his team, the previously unknown agricultural and forestry wastes can not only generate electricity and heat, but also generate a large amount of carbon based fertilizer through catalytic operation of polygeneration equipment, so as to turn waste into treasure, clean and efficient.
"As the industrial raw materials for deep processing, if the added value of straw is 1.5 to 3 times, it will be a big industry of 50 billion to 100 billion." Standing up to the tide of industry development and bathing in the spring breeze of national policies, Zhang Shoujun has not only the burden and pressure of responsibility, but also the confidence and motivation to move forward. He is determined to forge ahead with the development of gasification, continue to research and develop gasification technology, and apply it to the efficient treatment of organic solid waste, open up a new way for the efficient treatment of solid waste, realize the vision of "blue sky, blue water, pure land" with more gasification products, and contribute to the construction of beautiful China.