Hefei Debo was invited to attend the 4th China Sustainable Environmental Restoration Conference.
In order to practice the concept of green and sustainable environmental restoration and promote the high-quality development of environmental remediation industry, "the fourth China sustainable environmental restoration conference" was solemnly held in Hefei, Anhui Province from November 5 to 6. The conference was sponsored by China Environmental Protection Industry Association and Anhui Environmental Protection Industry Development Promotion Association. The conference set up a main forum and eight sub forums to discuss and exchange topics such as policy planning, technology research and development, engineering practice, market research and judgment in the field of soil, groundwater and river basin environmental risk management and remediation. Hefei Debo, as one of the leading enterprises in the field of biochar remediation, was invited to attend the conference, and Chairman Shoujun Zhang attended the meeting.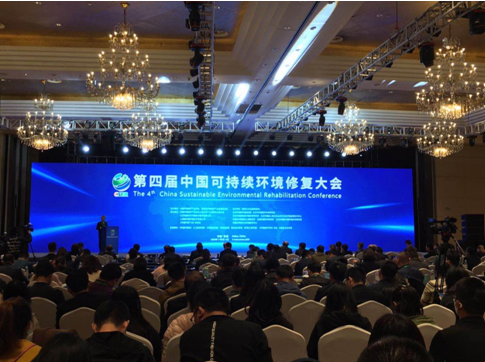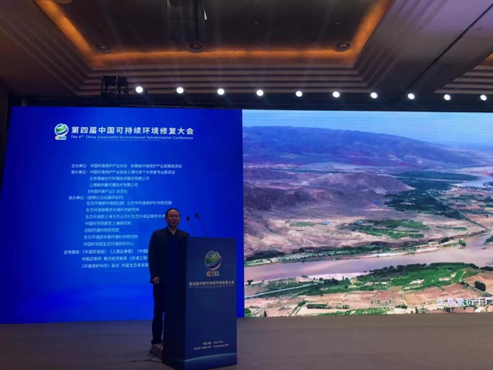 The conference gathered nearly 700 industry representatives to discuss the high-quality development plan of environmental remediation industry. The concept of biochar remediation advocated by Debo company attracted high attention of the participants. During this period, Professor Zhu Xiaoli of Northwestern University and other industry experts specially visited Debo company to exchange application technologies of biochar soil remediation and water purification. Shoujun Zhang, chairman of the company, introduced the company's projects and technical advantages in detail. Both sides agreed that resource utilization and enabling agriculture and forestry are The best solid waste treatment method, experts are very optimistic about Debo's biomass gas combined charcoal production technology, which can truly achieve social benefits, environmental benefits and economic benefits, and hope to carry out relevant cooperation with the help of biomass carbon and gas cogeneration technology to jointly help the development of environmental protection.